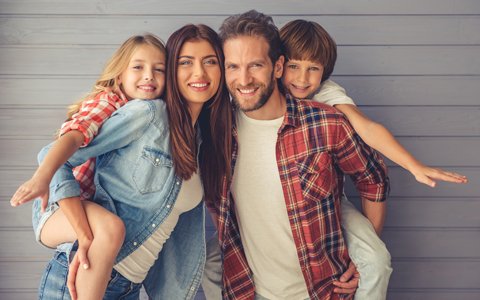 At Drs Chapman & Owens, we welcome patients of all ages. Our goal is to make everyone, no matter their age, feel comfortable and welcomed at our office while we clean and restore smiles.
Family dentistry is so much more than simply welcoming the people you love into our office. We have a highly-trained staff that can accommodate the unique needs of each person in your family.
Experience Family-Friendly Dentistry with Dr. Chapman & Dr. Owens
Our number one goal when it comes to promoting our family-friendly approach is to make sure that, when you come in, you feel like family, a feeling that we hope stays with you after you walk out of the door.
Everyone should be getting regular dental checkups and teeth cleaning to prevent serious dental issues. When you are warmly welcomed into a dental office, it makes your time there that much better— no matter what procedures you need.
Preventative Care
We love creating glowing smiles, but we also want to help you feel healthy. We offer several services to help you and your family stay healthy. Basic preventative care includes cleanings and checkups. We can also offer procedures like sealants to help prevent cavities.
Pediatric Dentistry
We know how vital it is for your little ones to get started with great oral health right away. At each visit, we can help your child learn about great brushing habits and why they are so important in addition to an exam and thorough cleaning.
Welcome to Our Family!
Contact us today to set up an appointment or to find out more about what we can do for your family's oral health. We will do everything we can to make sure your family's health results in glowing, healthy smiles when you come to Drs Chapman & Owens.